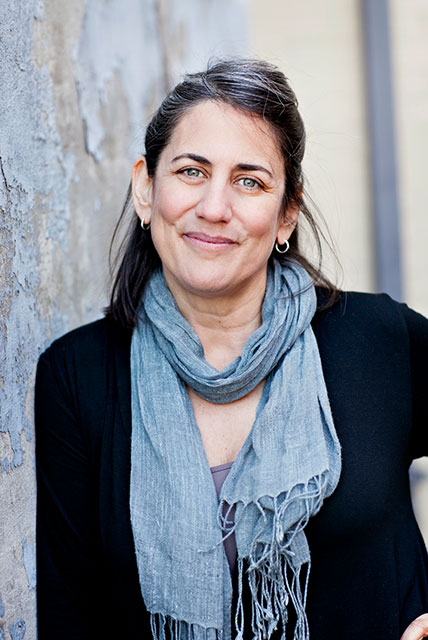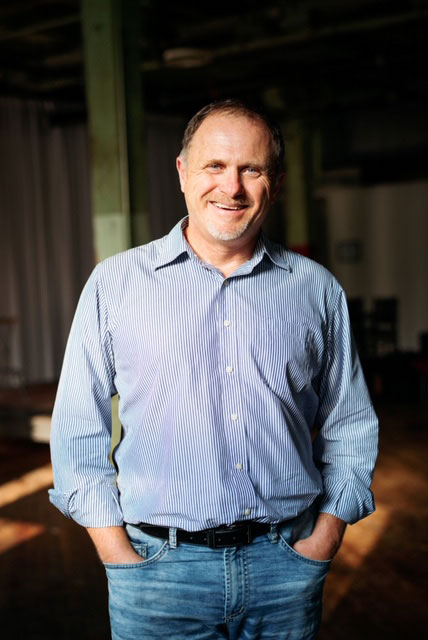 ANNA GOLD
Anna Gold earned her Master's in Social Work in 1988 from Wilfrid Laurier University in Waterloo, Ontario. Her first degree was in English Literature, with a love of language and stories drawing her more deeply into understanding how we make sense of our lives. Her combined passion for both clinical work and literature has greatly influenced her work as a therapist. The way in which we perceive and understand our own 'stories' became increasingly important to Anna as she delved into the work of personal and relational growth.
After her graduate studies, Anna continued her accreditation in the areas of Transactional Analysis, Trauma therapy, and Relationship Therapy. Anna works with the belief that it is in the depth of human connection that real understanding and healing can occur. Discovering a passion for working with couples and deeply appreciating the theory which connected her passion for inner work and relational work, Anna began studying to become a certified IMAGO therapist in 2011 and subsequently she and her husband Tim joined together in becoming Imago Workshop Presenters in 2014.
Additionally, Anna has enjoyed opportunities throughout her career such as teaching clinical skills in social work, managing a university counseling services department, and working in the child welfare system in protection, adoption, and fostering. Anna also provides consulting support to small business owners as well as not-for-profit organizations to support improvement of communication skills and business practices. Anna is a clinical supervisor for therapists who are committed to the understanding that increased self-awareness, personal growth, and self-reflection are critical components of clinical competency.
Anna has appeared on TV in her professional capacity as a therapist. She is also the author of articles published in various journals and online forums and blogs. You can find Anna's reflections in her newsletter and on her website at Southern Ontario Counselling Centre, as well as in the upcoming website Replenish Relationships and through Imago Relationships North America.
While Anna is passionate about travel and exploring the world, as a lifelong resident of Waterloo Region, she has devoted her practice to this region. For over three decades Anna has maintained her passion for her private practice at Southern Ontario Counselling Centre. Replenish Relationships is the home for all things related to relationship work and communications & compassion training.
TIMOTHY UTTING
Tim was born and raised in Woodstock, Ontario, Canada. He enjoyed growing up in a connected community and has continued to value small town life. His interests have always been varied, from baseball, basketball & rowing to social action and charitable work, as well as extensive reading on a variety of subjects, both fiction & non-fiction.
Tim studied History and Political Science at Wilfrid Laurier University, completing his Master's degree in Political Science in 1989. His interest in politics lay in human behavior where he found himself exploring such questions as: Why are people attracted to particular politicians? What is charisma and attraction? Why is it that we as humans are more apt to remember negative experiences than positive? How do we perceive the world and how does this perception impact the decisions we make? These questions presented themselves in Tim's Master's thesis which explored human voting behaviour, and they have continued to guide his teaching and thinking throughout his career.
After a short stint as a junior writer and executive officer in the Office of the Premier of Ontario, Tim returned to school to pursue his passion for teaching. After receiving his degree from the University of Toronto in 1990, he began a long and fulfilling career as a teacher at Brantford Collegiate Institute. He has been dedicated to teaching and mentoring young people, as well as teaching as part of Nippissing University's Faculty of Education, where for many years he has mentored and taught student teachers. The most common feedback Tim receives from his students relates to his depth of caring for them and his ability to engage them in the study of social sciences through discussion, exploration, and debate. His particular passion has always been to help others explore their potential and think critically about themselves and the world around them.
Tim's foray into the world of IMAGO was a natural progression from his previous interests and career. Of course, it began with Anna inviting him to join her in participating in a Getting the Love You Want workshop and in understanding the work she was so passionately pursuing. However, he quickly noted that it also made sense, because his interest in human relationships, attraction and perception are all deeply embedded concepts in the world of relationship therapy. In addition, his love of teaching and his skills in helping others to 'metabolize' challenging concepts are at the forefront of his contribution to the workshop experience. Workshop participants describe Tim's presence as invaluable; appreciating his solid no-nonsense interpretation of the theory, and his playful and engaging presence.
"*" indicates required fields